MetroCities Broadcasting Communications. Devoted since the year 2000 , supplying our listeners through out the United States and the world, with high quality Internet broadcast and print entertainment services.
Our free broadcast services provide 24/7, there mp3 pro digital net music radio stations - (WRTRO) Retro 60's And 70's Radio,(WRTRK) Retro 70's Rock Radio ,(WKCMR) Music Radio- The Power, and the new (WKRTX) Retro 80's & 90's Flashback Music Radio. We also provide RSS valid - (WMCTS) M-Cities Podcast News talk radio and print media over the net. All from an entertaining, informative, balanced and educated perspective. Music, News, Business, Entertainment and more. 24/7 Music, timely business info tips, and more to keep you entertained, informed and up to speed for success in this fast paced global world that we live in.

Dave Anthony
Founder and President of (MetroCities- Boradcast Communications , (DC/FXR-Radio Productions ) and e-Hits-Info Print Media.

Operations Manager and Program Director for flagship station © ( WRTRO ) Retro 60's & 70's Music Radio, sister stations ( WCXRK ) © Retro 70's Rock/Classic Hits Radio ( WTLKW ) RealTalk Radio Podcast and ( WKRTX ) Retro 80's & 90s Flashback Music Radio. Webmaster of Net-Radio© and ©The Power websites.

Air Times - Through out the day on ( WRTRO ) , ( WCXRK ), ( WKRTX ) and ( WTLKW) - ( Real Talk PodCast Radio )
About Dave
27 years in the radio industry.

Degree in Journalism and Communications

Radio format consultant and programmer.

Former general manager and program director for AM and FM radio stations in the 1980's.

Former producer / host of syndicated Oldies and Classic Hits Radio shows ranging from the years of the 1980 to the late 1990's.

Philosophy- Keep the faith ,count ones blessings, live and enjoyng life one day,one hour at a time and appreciate the people around you.

Jim Tudor -DTM
Speaker/Author/Coach/Internet Radio Commentator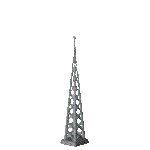 Coleen Tudor
Internet Radio Commentator/ Webmaster